General Education courses.
We all have opinions on them. Some people love the idea of Gen Eds, others not so much.
But one thing's for sure: we all have to take them.
So why not make your experience a more memorable one?
Here is a list of a few Gen Ed courses offered at the UA that might intrigue you, suggested by fellow ASA Peer Mentors.
Remember, some courses are not for everyone.
This list is meant to open your mind to the many courses you can partake in.
Sometimes as students it's difficult to decide what Gen Ed courses would be best for you, what courses would be beneficial to your majors/minors, what courses would be interesting.
If you're still looking for Gen Eds, take a look and see if anything sounds interesting.
Who knows, maybe you'll be signing up for one of these courses soon.
Kaelyn suggests AFAS 371 – Hip Hop Cinema. "It's all online; you watch videos, lectures, and read articles then write discussion posts.  This was my favorite Gen Ed because the required movies were actually really interesting and fun to watch. I ended with a 100% in the course."
An entire course centered around Hip Hop? SIGN ME UP.
Erica suggests DNC 100 – Looking at Dance. "It was such an interesting experience being able to learn about the history of dance, along with also taking part in studio days! My favorite class was when we learned how to do African dancing! I even took this class as honors credit!"
Rebecca suggests DNC 152B – Modern Dance with Limited Experience. "It's a studio but if you are passionate about dance and kind of want to get back into it, this class was tons of fun and a good workout as well."
Dancing is ALWAYS fun. Shimmy, shake, success.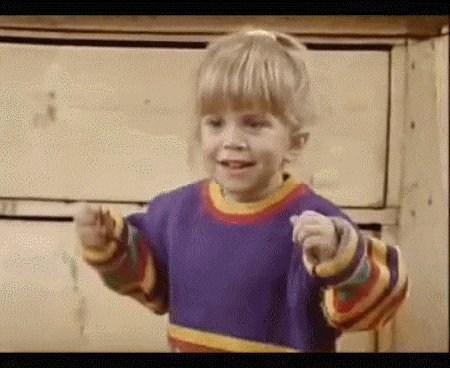 Maddie suggests Nutrition Food & You (NSC 170C1). "I took the hybrid portion of the class where we met once a week and did online assignments. You obviously learn about food and their nutritional value ,but the material is very interesting and applicable to one's future well being. There are 3 exams and weekly 10 question quizzes based on the information from the textbook. Three of my friends have taken this class so we shared the book!"
Christine suggests CLAS 160D2 – Classical Mythology. "It was really interesting to go more in depth into the myths I already knew, and to learn about a few new ones. There was not a lot of homework, and for a gen ed, the papers were refreshingly straightforward."
Briana suggests LAS 160D – Arts & Politics in Latin America. "Going into this class, I assumed that we would be talking about the effects that politics had on arts.  Instead, we talked about how arts actually ignited revolutions all around Latin American countries. Not only was the content interesting, but I had the opportunity to learn more about the history of my culture."
Elena suggests PLP 150 – Mushrooms, Molds, and Man. "I took this class as a space filler and because the title of the course made me laugh, who would have guessed that I would come out with a world of knowledge. This class might not further my career but one day I will be competing in a trivia game and WIN (because of this course)!"
A little weird, but a little awesome as well.
At the end of the day, general education courses are extremely beneficial to us as students. We get to be involved with ideas and themes that we otherwise might not have been involved with. Gen Eds give you a glimpse of the many things one can study more in depth at the UA, and successfully encourage students to try to explore new things.
These are tried and true Gen Eds, so give them a shot!
-Julian