Stylish yet functional is the best way to describe the new wrist-wear craze. These completely customizable  bracelets are not only for looks – they unravel to into a long piece of potentially life saving parachute cord.

This past weekend, I decided to learn how to make one of these epic accessories. My sister already had the supplies and the knowledge on how to make them, so I jumped right into it and let her be the teacher.
The first step was to measure my wrist size which was 6 inches but I wanted it to fit loosely on my wrist so I opted for a 6.5 inch bracelet. My sister recommended using 8 feet of paracord so we cut the 8′ long piece and singed the ends with a lighter.
After the ends were singed and looped through the buckle ends my sister instructed me to follow the patter shown in the picture here:
After repeatedly messing up and having to start the weave over again, I finally got it and produced the bracelet seen below. After melting the ends after the last loop the bracelet was ready to wear. This process was extremely frustrating but like anything else after a few moments of practice, I became a pro.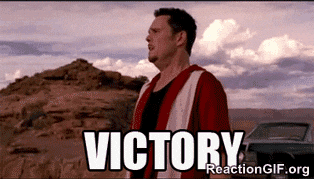 No matter how impossible something seems, each failure is just another stepping stone to success.
-Emilio