It's December, meaning finals are here! Many of you might be worried and some of you might not be so worried. There might  also be few of you out there who might have two or less finals to take (jealous)…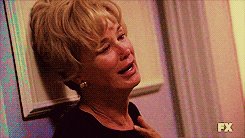 However, for those of you who will be experiencing your first round of college finals and are nervous about it, I have some positive experiences to share with all of you.
You might be worried because you don't know what to expect. Well, don't be worried because they won't be as bad as you think. It's just like any other exam, with just some extra material to study.
During my first semester of freshman year, I was too nervous about finals. I remember being nervous about what type of questions I might be asked. But as I started taking exams, I realized I was more prepared than I thought! I got nearly a perfect score.
If you're feeling anxious about your exams, just remember you are here now because of all the effort you put into the semester and nothing is going to stop you from being successful!