Coming back for spring semester is something most students look forward to for more reasons than one. The biggest reason is seeing friends from the past semester and making plans for spring break. At the University of Arizona everyone is excited for the Pac12 basketball season and March Madness. There are plenty of events and things to do during the spring semester and it can get difficult to stay focused. Here are some tips on keeping your head in the game for the semester.
Plan Ahead
Seeing all the things that you have ahead of you is essential when you need to stay focused. When you have all of your assignments, events, and responsibilities for the week laid out in front of you, it is easy to fit your week together onto a calendar like a puzzle.  Use this puzzle as your key to unlock success.
Reward Yourself
Working hard to earn A's in your classes is definitely stressful. Make sure you take a moment every once in a while and relax to let your brain rest for a bit because nobody can work forever. Take a moment to watch your favorite show, color a few picture, or take a trip to your favorite restaurant. It may be helpful to schedule this time into your calendar as well.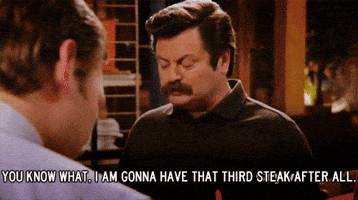 Move Forward
There will inevitably be some times when you slip up and don't get something done on time or don't receive the grade you wanted. It definitely can be disappointing and even shocking but do not let it deter your drive; do not let it become the end of the world. Accept the mistake and make a plan to prevent it from happening again.