This semester I am taking a course titled: Drugs and Violence in Mexico. For extra credit last weekend my teacher offered us free tickets to attend a play. I absolutely love plays, and it has been a very long time since I have seen one, so I gladly accepted the free tickets! I had a pretty good idea in my head of what the play was going to be about, however, I was utterly shocked and very uncomfortable with what I saw.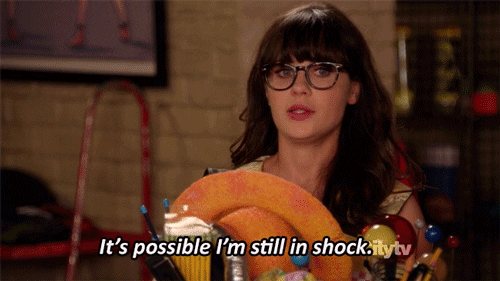 This play contained scenes with nudity, violence, and a lot of profanity! The acting was really good, though. I also wish I would have been warned about how small the audience was going to be, because when I felt uncomfortable it was hard to hide with only 30 people in the audience. This play had a great story line in the beginning and I was interested at the start, but then I got uncomfortable. I wanted to leave but I couldn't. There was no intermission so I was forced to sit through two hours of feeling awkward. I did see some people from my class which made it even more uncomfortable knowing that they might discuss the play with me later on that week. 
The play was a new experience for me, and sadly it failed.  My adventurous April experience taught me to double check and make sure that I don't attend plays that contain scenes that will make me feel uncomfortable!