Most people look forward to the end of the year. Beautiful lights, holiday spirit in the air, and gifts on gifts on gifts. But one thing nobody really talks about is the actual process of buying presents. Instead, we talk about snuggling in blankets by the fire and drinking our weight in hot chocolate.
I like all these things as much as the next girl. But, am I alone in my hatred of shopping for holiday gifts? The endless lines, the crowded malls, and the RUTHLESS shoppers? Seriously, I remember once having socks intended for my GRANDMOTHER snatched from my hands by a ruthless old lady. (I'm sure she was a nice woman and it's just the time of year, BUT STILL.)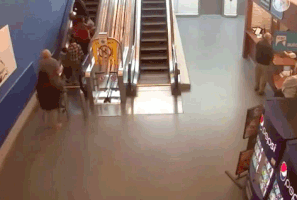 Anyway, this year I made it a point to go shopping before things got too chaotic. By that I mean, I made it a point to be in the mall looking for gifts for my loved ones WEEKS before Christmas day. I thought to myself, good job Amna, for once you're on top of things. For once, you won't be scrambling to assemble and wrap your presents as you're rushing out the door. So does this mean that my holiday shopping was smooth sailing?  That buying presents for my friends and family was a fun time even?
Sadly, the answer to that question is no. Because, another thing about holiday shopping, or just gift shopping in general, IS THAT IT'S HARD. You have to find the perfect, thoughtful, useful gift for everyone WITHOUT breaking the bank account. As college students, I think this a pretty standard struggle, but for some reason especially during this time of year- the time of giving, I guess- I find my balance taking a real dip.
Sorry, everyone. Really not trying to sound like a Grinch. I hope you are all looking forward to spending the holidays with your families! Maybe some of you will be able to relate to my holiday struggle/rant. Regardless, I wish you all the best holiday season! Try not to get stampeded at the mall! 😉
-Amna