Alright, I don't know about you all, but one thing I really hate is missing deadlines. By this, I'm referencing a variety of things: forgetting to turn in an assignment due at midnight, being late for an event/meeting, or even forgetting about that exam in an hour! It's so frustrating because I think most us do care about these projects, assignment, etc., but we just forget. We are human after all! Sadly, the world of college is not very forgiving. So despite how much you might care in your head and heart, that glaring 0 on your D2L page will continue to haunt you… Or is that just me?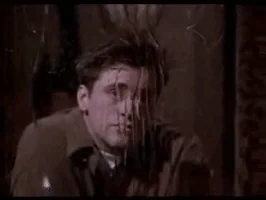 LOL, so maybe "haunt" is a bit exaggerated so far as word choice! BUT, I'm sure you all can agree that it's not a good feeling, right?! I am URGING you all to really consider implementing what I say next:
BUY A PLANNER AND USE IT!
This is not a trick, people. This is not some crazy plan of mine to try to get you to conform to the MAN. Seriously, I don't get anything out of you all using planners, BUT I REALLY THINK YOU SHOULD. My planner has changed my life.
Amna before planner: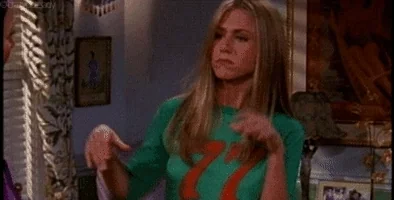 (A true mess, all over the place, just trying to make it in the world)
Amna after: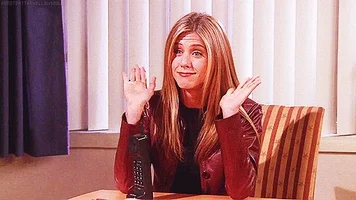 (Still trying to just make it in the world, but also a lot less flustered all the time!!!)
You know, if you're still a skeptic, (Really, the Rachel Green gifs didn't convince you?) I understand. I completely get it. Maybe you never had a planner in high school. So why use one now? I think by second semester most of you all have realized… there are a lot of responsibilities to deal with in college. If they haven't yet, things are going to start stacking up! Don't let your busy schedule get the best of you.
So just for a frame of reference, this is a page of my planner:
I start by thinking of each class I have, and what I need to do that day for that class. Then, I'll allocate what homework I need to get done by order of importance. At the bottom of that day, I'll write down things I need to complete for work and also any club-related duties I have to handle. Then, I cross off as I go!
*Pro tip: Even if you've already completed a task, write it down! You can cross it off, and if you're anything like me, it'll give you a great sense of satisfaction.
Just give it a try!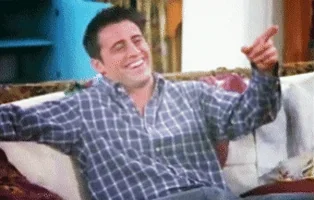 And let me know how it goes if (WHEN) you do! You'll look back at your past, planner-less self and laugh! (Check out the image of Joey laughing, that'll be YOU!!!) Good luck on your Midterms, Wildcats! (PERFECT TIME TO GET ORGANIZED)
– Amna 🙂