As chaotic as it might seem, registration for the spring semester is just around the corner, Wildcats! I don't know about all of you, but I feel like the semester just started, so the idea of already planning for the next one has me a little frazzled! Luckily, there's nothing to worry about because if we all just take a few of these preliminary steps —————————————————–>> we should be golden for registration!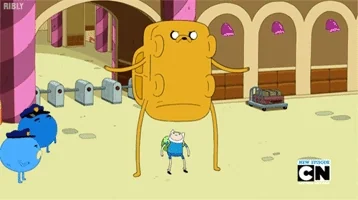 So let's get started!
GO SEE YOUR ADVISOR. This is my third year registering for classes y'all, and let me tell you I have made every excuse to avoid doing this. (Don't get me wrong, I really like my advisor, but sometimes it feels like such a hassle to make the appointment, you know?) But please, just do it! It will be worth it. Your advisor will talk you through all the courses you need to take for graduation, major, scholarship, and financial aid purposes. All you have to do is sit there, listen, take some notes, and OH YEAH, make the appointment.If you still have to fulfill your gen ed requirements, ask around for some interesting ones! Trust me, there are some great gen eds out there and you do not want to get stuck taking one that you're not going to enjoy. Do your research; ask around!
Before signing your life away to a class, check your professor out on ratemyprofessors.com. This site provides you with the student perspective of particular professors. Each student post contains the course taken, grade received, as well as personal input regarding the professor or class in general. Make sure to read through a good chunk of them to get the most unbiased review! In addition to ratemyprofessor, utilize UA's Teacher Course Evaluations. After logging in with your UA net ID, visit this site and input all the data for the course and professor you want to search.

Become more familiar with UAccess! My hope is that all of you are already placing your courses of interest in your shopping carts. If that's not the case, don't worry – there's still time! Go to UAccess.arizona.edu —> Click on your Student Center —> and hit "Search" on the drop-down list on the left side of the screen. Remember, if you ever feel overwhelmed in this process, refer back to my first point: make an appointment with your advisor! In addition to loading up your shopping cart, also make sure to check the blue boxes on the left side of your Student Center for any holds or notices on your account that might stop you from registering.
That's all for now! Good luck with upcoming registration, Wildcats!
-Amna 🙂