It's almost time to start heading home for the break, Wildcats! I hope you are all excited to spend some quality time with friends and family. I don't know about all of you, but for me, every time I head home, I start acting and feeling a bit lethargic. It's like all of a sudden all the late night study sessions are finally making their impact, and I physically cannot move off the couch. If you can relate with this, then don't worry — you deserve the break!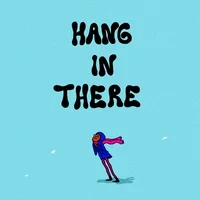 I mean, you made it through finals (Congrats!) However, to avoid spending the entirety of the break laying in bed, try out some of these tips:
Consider getting a winter break part-time job! The break isn't too long, but it's always nice making a little extra cash. Plus, if you work at a retail store you can get employee discounts!!! 

Don't sign on for too many hours though; as I said – you deserve the break!

Force your family to do all the fun winter stuff! So my family is all about family time, but for whatever reason that basically just means going out for dinner all the time. But it can be nice going to Zoo Lights, Winter Haven, or whatever the equivalent is in your town!
If snow is accessible to you, play in the snow! Okay, I'm from Houston, TX so this is not really an option for me – but that seems like a fun thing to do, so definitely do it if you can.

Go on a road trip with your friends! There's a million fun things to do always (that's just my opinion, but it requires some creativity), but sometimes it's hard to find them in your hometown. So go on an adventure with your friends! It doesn't have to be such an expensive endeavor – try to get some deals with Airbnb and sites like that.

Get up early (okay, I know, why would I even say it?), and go to the gym! It will honestly give you energy and make you feel much better about eating all the food you will inevitably eat (because you're home).
Okay, that's all I have for now! Hope these tips help out some. Regardless, hope you all have the best break ever.
-Amna 🙂