It's the end of a very long, very eventful 2017. Right around this time is when we, as ever-growing individuals, begin to reflect on the nearly finished year and on ourselves. It's when we realize that, yes we could have been better in some aspects, but that despite that there was (hopefully) a lot of learning and growth that came out on top. Above all, the end of a year is about closing some doors and opening new ones–giving ourselves a fresh start.
In my three years at the university, I've found that I've learned more than I thought I would. Definitely more than I've ever learned before, especially outside of the classroom. Of course we all kind of learn similar things: self-reliance, making sure to feed ourselves, maybe some budgeting here and there. Those are all valuable skills to acquire as a young adult. However, I like to admire the character growth of people over the year as well. Whether we like it or not, we learn a lot about the kind of people we are during the course of a year. The spaces for growth and an appreciation for the qualities that make us good are both things that should be a part of the process of closing welcoming a new year.
Reflect on this year. Take the things that you have learned and apply them to your future self so that you may be better in all the things that you do. Most importantly though, as you do this be open. Take things easy and keep things light. There is no need to be too harsh or too demanding of oneself as we push ourselves to be greater than we were in 2017.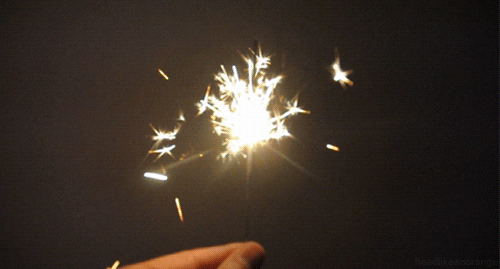 Best of luck and happy holidays,
Diana