With Spring Break being over, and less than 8 weeks left in the semester, students often struggle with getting over the "mid-semester lull." Most students find themselves being a little 'slow' when it comes to getting things done because they're exhausted from midterms, stress, and day-to-day responsibilities.
Although this may be, there are three important areas that students need to focus on this semester.
Fall 2018 Registration
The most stressful thing about the middle of the semester for most students is the need to register for Fall courses. Your student may be stressed because they don't know what courses they need for next semester, or how to find out. The first thing your student needs to do is to make sure they are keeping up with the credits that they need to have to stay on track for graduation. Your student can make sure they are on track by meeting with their advisor, or checking UAccess. Students often forget that they can add classes to their shopping cart before the registration date. Adding classes to the shopping cart makes registration morning much easier and less stressful. Registration opens at 6am; this means that students can click the 'register' button for all of their classes in their cart. Although this doesn't seem too stressful, many underclassman classes have capacity limits, and more than likely, your student may not get the classes they are looking for. Do not worry, though! Students can register for the waitlist for those classes, and they can also speak to their advisors about what to do next.
Ensuring your student that it isn't the end of the world, is the most important step. Your student's stress levels may increase, but it's important that you remind them that where there is a will, there is a way. The University has many different ways for students to stay on track!
Getting Over the Semester Lull
The weeks after Spring Break and before Summer Break are the hardest weeks for students; they have been working hard and stressing for almost a whole year. Students find themselves low on motivation, and slow when it comes to staying on top of their duties. This is the part where parents need to remind students that they are so close to the finish line. The first year of college is almost done! Keeping your student motivated may seem like an odd request, but oftentimes students forget that other people believe in them too. Reminding your student that you believe in them and that their efforts are not unnoticed may give them that morale boost they need.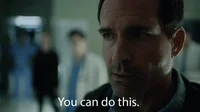 Spring Fling
The best thing for your student to get over the mid-semester lull is to relax! Spring Fling is the opportunity for your student to have safe and adventurous fun! Spring Fling is an event the University has where carnival rides, games, and food are brought on campus for one weekend. Many of the student clubs work the different booths, and it's an event that rallies the entire student body. Your student will be able to buy tickets for food, games, and rides, or wristbands to ride the rides for an unlimited time for the day. Spring Fling is a great opportunity for your student to relax, unwind, and have some fun! It is open to the entire community (at an entry fee if you are not a University of Arizona student) and is happening from April 13-15th! The website has more details if needed, and we hope to see your student and you there!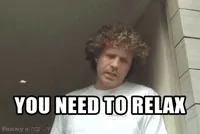 With that in mind, I hope you will be able to help your stressed student!
-Lili