What time is it? Summer time. ANTICIPATION (cited from High School Musical 2). You know what that means, y'all? UNPRODUCTIVITY!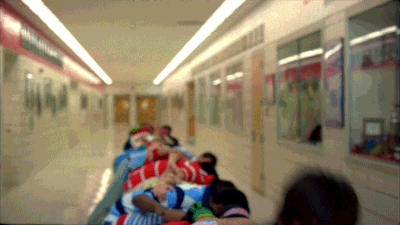 I know, I know, you've slaved away all semester to finally relax by the pool, play some golf, or just SLEEP. HOWEVER, this time is the time to be productive too! So, buckle up, because Lili is about to show you how to stay relaxed but productive this summer!
SLEEP

Sleep is productive. It's time to get back on a normal sleep schedule, to reset your circadian rhythm and give your body the rest it needs. This is productive because you can make a schedule or plan things according to your now-normal sleep schedule. I'm not saying to wake up at 8am, I'm just saying it's time to let your body feel normal and have a DECENT sleep schedule! Also, you have a chance of growing if you sleep more 😉
MAKE A LIST

I know you have things to do this summer, so make a list! This will help you feel like you're still doing things this semester, and it'll still give you that satisfaction of crossing things off of your list. You can hang out with friends, read a book, go get groceries, spend time with the family!
CLEAN

It's time to clean. Not just your house, but your life too! Summer is the perfect time to clean your social media, delete unnecessary documents on your laptop, clean your life! This is how you can stay productive! Stay clean!
THREE simple solutions to keep you amped, clean, and productive! I hope your summer is a safe one!
Xx Lil