This month I wanted to try something that I have been inclined to try for a while, but haven't had that last push of motivation to actually do. So… I tried boxing! I have always wanted to give this a try for the purpose of it being a great and intense workout, but also because I think I could learn cool self defense skills from it. However, I did always think it might be a little intimidating walking into a "boxing club" with literally zero experience.
I knew I had to try it though when I learned that Boxing Inc. gives out one free class to newcomers!
There are three locations in Tucson for Boxing Inc., but I went to the one on the East side. For those of you that might want to stay closer to campus, the University gym is right on Campbell. Anyway, I just called them and asked to sign up for a free class, and from there, it was just a matter of attending one!
I'll start by saying, they definitely didn't just let me into the ring from the start. That would have gone over terribly (lol). There was a lot of partner work and sparring, and one thing I really loved is that they made sure I warmed up my muscles before letting me throw out some wild jabs (which was of course tempting to do).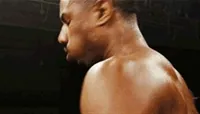 Something I was really surprised to learn was that there's almost a zen philosophy to boxing. I naively figured it was mostly about anger and letting out all your aggression, but it's really not. There was a quote that read, "The past is useful only if it is used to prepare for the future." Now, I guess this correlates to losing a fight in the ring, but then taking that loss, and working hard to get a win in the future. Basically, it's about being resilient and learning from your mistakes, and of course this applies to life as well. I feel like it's so easy to get bogged down by one "loss," and everyone tells you to "learn from it," but that's always easier said then done. Boxing forces you to take your future into your own hands — everything is up to you, the harder you train, the better your outcome. It's all about you putting in the time.
Obviously, (perhaps not obvious to all of you, but obvious to anyone who might know me), I am not preparing to become an MMA fighter or anything along those lines. But, I definitely learned from this experience. ALSO, a huge takeaway — there is A LOT of cardio. So before you get in there, make sure you have a good amount of stamina in you. 🙂
– Amna 🙂